Solutions for the architecture
For the commercial and facade construction segments Novavert offers a wide variety of excellent solutions, combining aesthetical features with the functional and econonomic aspect. The facade is like the building's business card but also serves as protection from heat & noise and as thermal regulation of ventilation and light transmission. Numerous projects have recently been accomplished, among which the indoor shading installation at a large insurance company in the Denmark, the cladding of a four-storey car park in Germany and indoor shading of the pation in a French restaurant.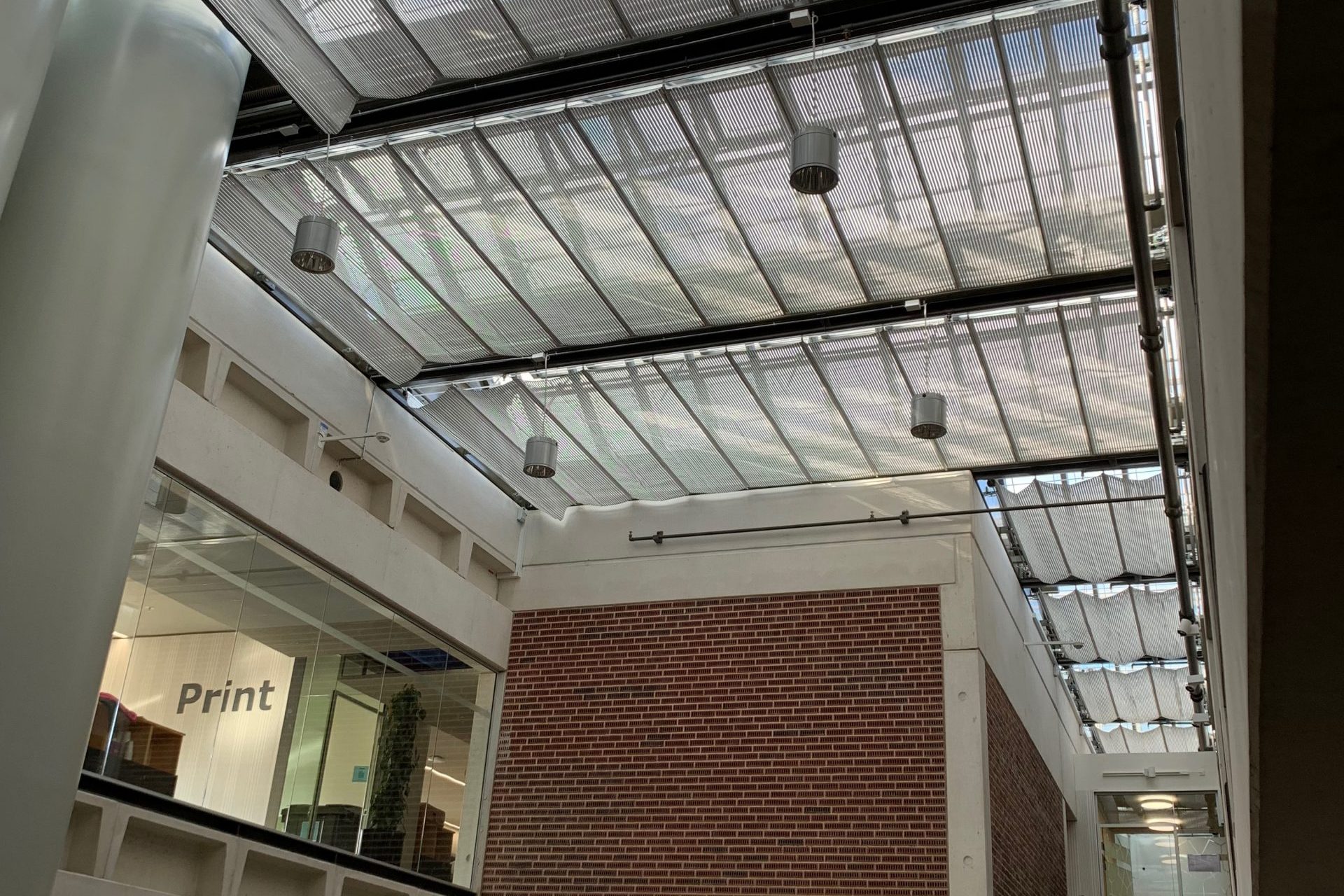 Novavert's tailoring unit customizes cuts in all shapes not only with in-house developed materials, but also with third party fabrics. Depending on the type of material we choose the most suited technology: hot or cold cut, round cutter, blade, ultrasound or laser.
With lasers of different wave lengths it is not only possible to cut precisely and contact-free, but also to seal all edges clean, to insert microperforations and to place markers.
Thanks to our in-house tailoring unit with welded or sewn-in Keder and the matching profile system, almost all conceivable materials can be adapted to the existing support structure.
The sewing of high strength loops, insertion of eyelets and gluing with different adhesive systems complete our processing capabilities.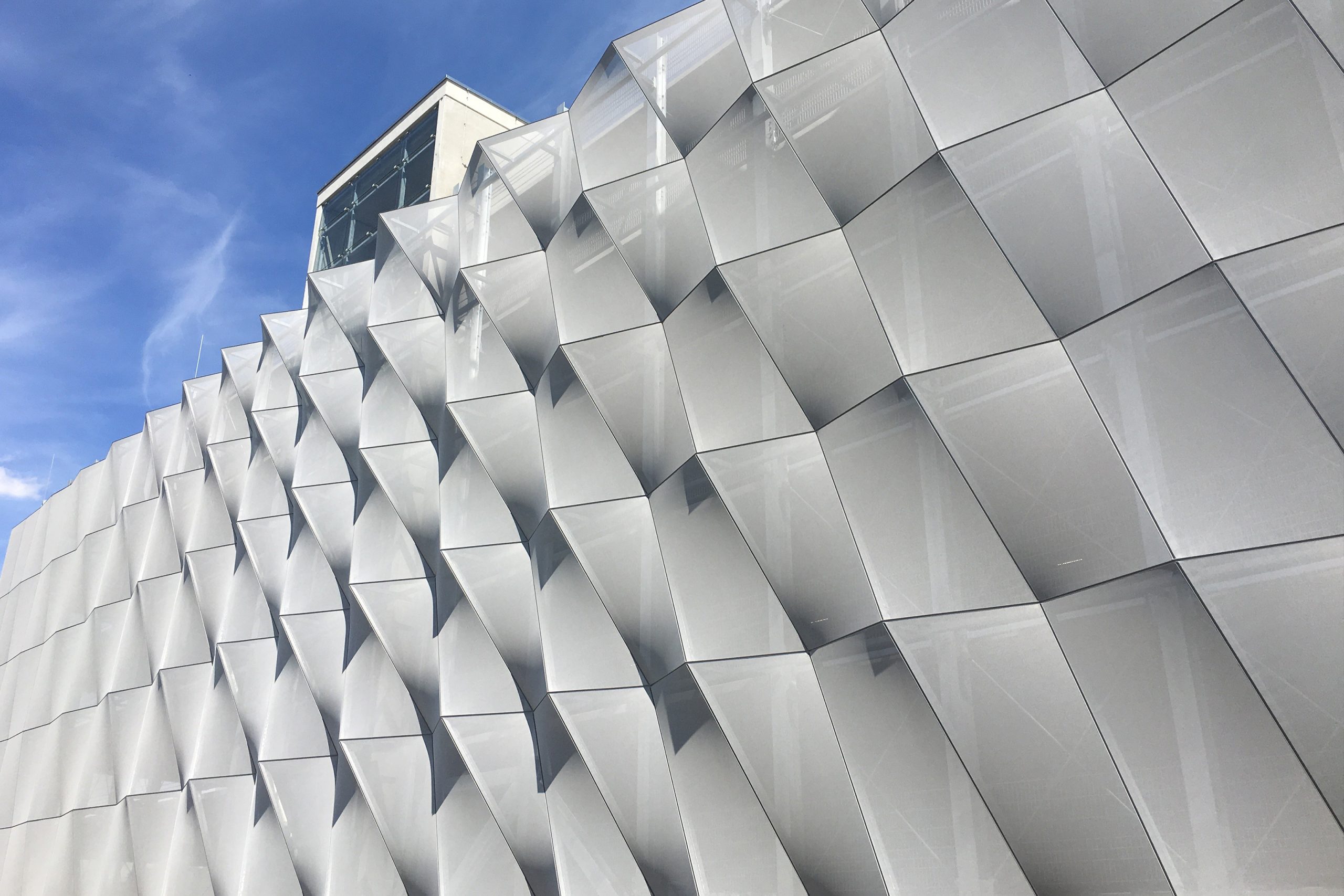 Whether it deals with sophisticated cuts for 3D-panels facades or simply straight cuts, we offer textile cladding for wall covering made of high-tech materials, including an ingenious fastener system that allows the creation of complex 3D-shapes.
These cuts mostly consist of coated glas fiber materials, which are fire resistant.
Through an optimization of the cutting process, it is possible to reduce material waste to the minimum.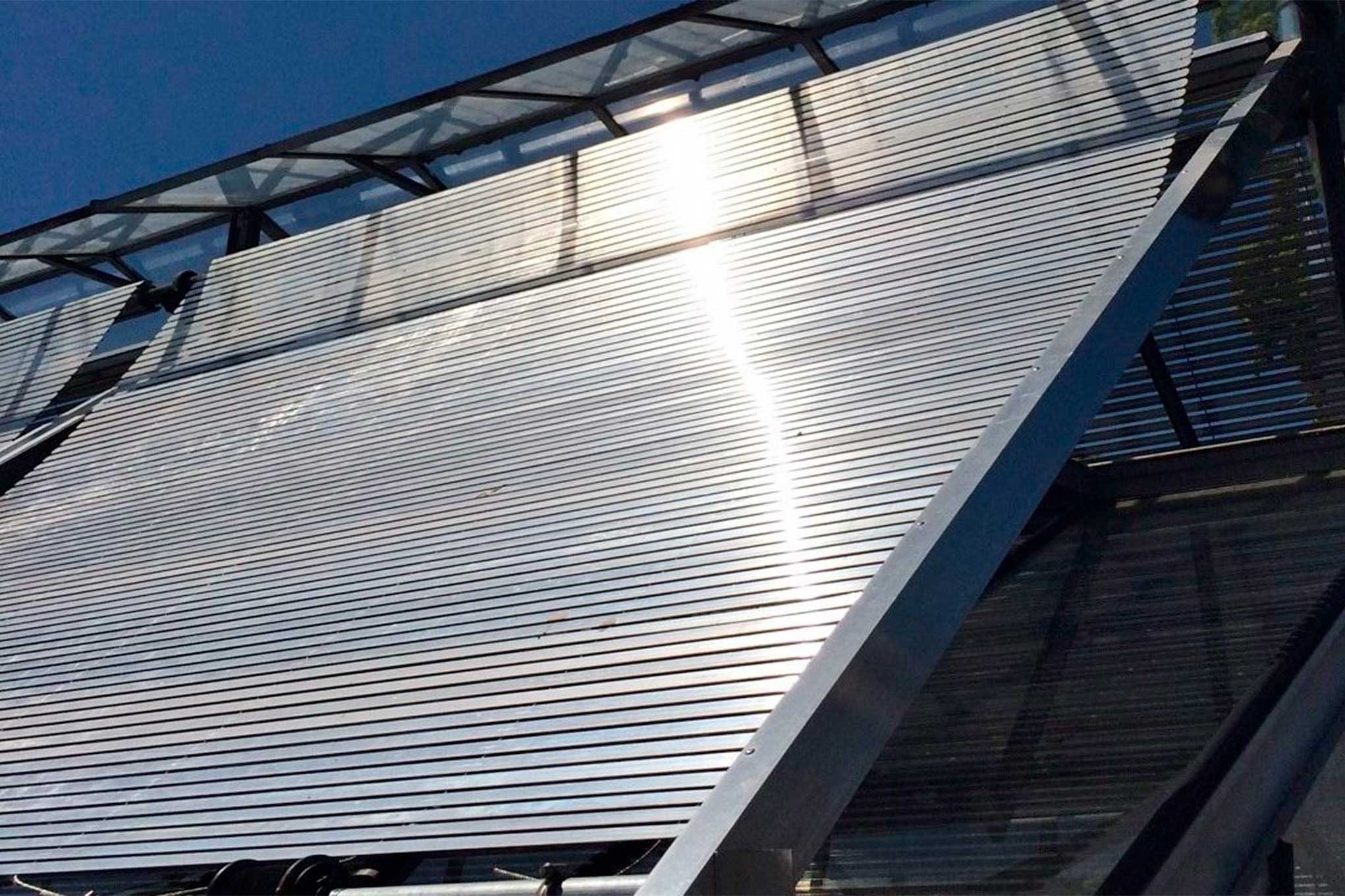 The HS archi-line is an extremely durable outdoor shading solution. This construction of aluminium slats and stainless steel wire has been tested for many years. Our HS archi-line is mostly installed on the roofs of botancial gardens and research institutes in Germany and abroad. For the reconstruction and repair of outdoor screens the roof generally needs an expensive scaffolding construction. In order to minimize any interruption of the running operation, our HS archi-line is the virtually wear-free solution.
Our versatile shading system HS2 is used in a varienty of objects :
As sun protection for high-end outdoor installations, such as Hotels, Restaurants and Cafés
Shading in glas domes
As subsequent system by almost inaccessible shading installations in large entrance halls within schools or office buildings
Efficient weather protection