ROLL-UP SYSTEM: HS DOUBLE DUO 100
The newly developed Novavert  tube "HS double duo" with an outer diameter of 100mm sets new standards for roll screens.
Previous roll screens with an outer diameter of 50 and 63mm required that the tubular motor had to be flanged onto the roll-up tube – thus the cord had to be cut off. The fastening on the coupling tube had to be done with a double-sided adhesive tape. That is definietely the worst possible solution for the installation as well as for the exchange, as it may cause uneven rolling-up and folds in the roll screen. Sensitive materials may be damaged.
Smooth, uniform winding and simplified service
With HS DOUBLE DUO 100mm the roll-up tube comes close to the guide carriage. The secret is the inner diameter of 63 mm, which now allows to flush mount tubular motors into the tubes. No cord needs to be cut and a potential replacement of the drive is a matter of a few minutes.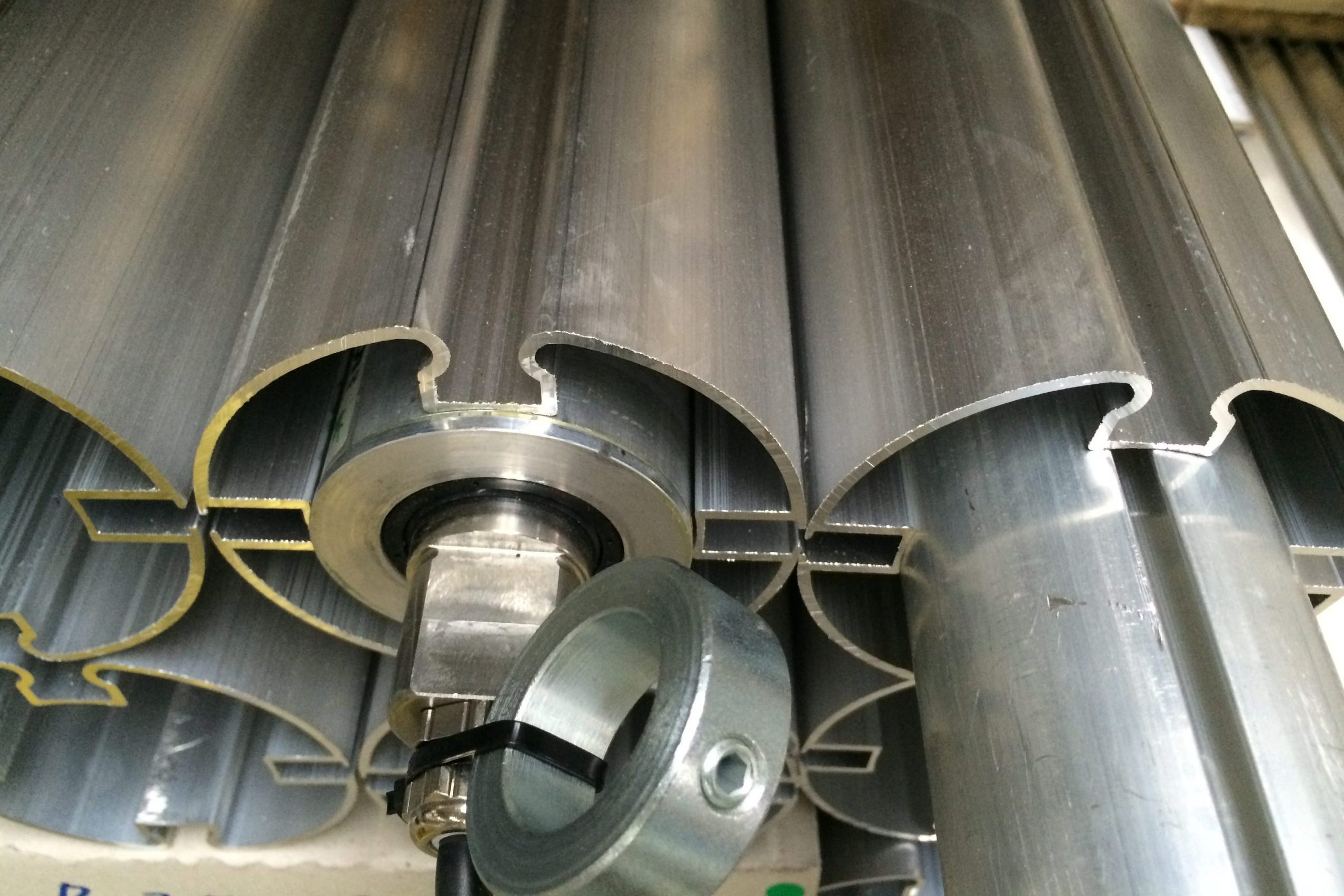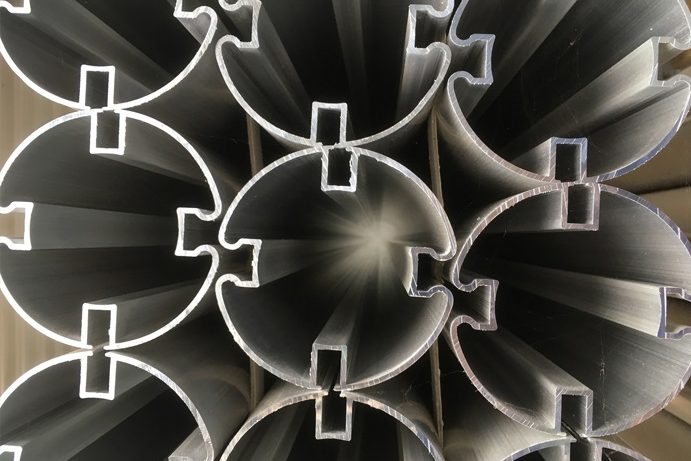 LESS DANGER OF OVERHEATING
Previously the motor was wrapped in the rolling screen material and could overheat quickly. But now there are four large air gaps where the heat can escape or it is carried off via ribs.
HIGH SPEED
Thanks to the larger diameter of the HS DOUBLE DUO 100, partition walls can be rolled up essentially faster. In case of frequent use, this will be immediately noticeable.
HIGH CAPACITY
The significantly higher flexural strength has an positive influence on outdoor walls because they require less vertical posts as wind protection.  For extreme conditions we recommend the version with a wall thickness of 7mm: With adequate flanges and bearings it can be used for very wide doors and is also suitable for roll screens under high wind load.
Less torsion and higher transmitted torques allow particularly long roll screens with flanged, external electric winches. In this connection, attention must be paid to an appropriate counterweight.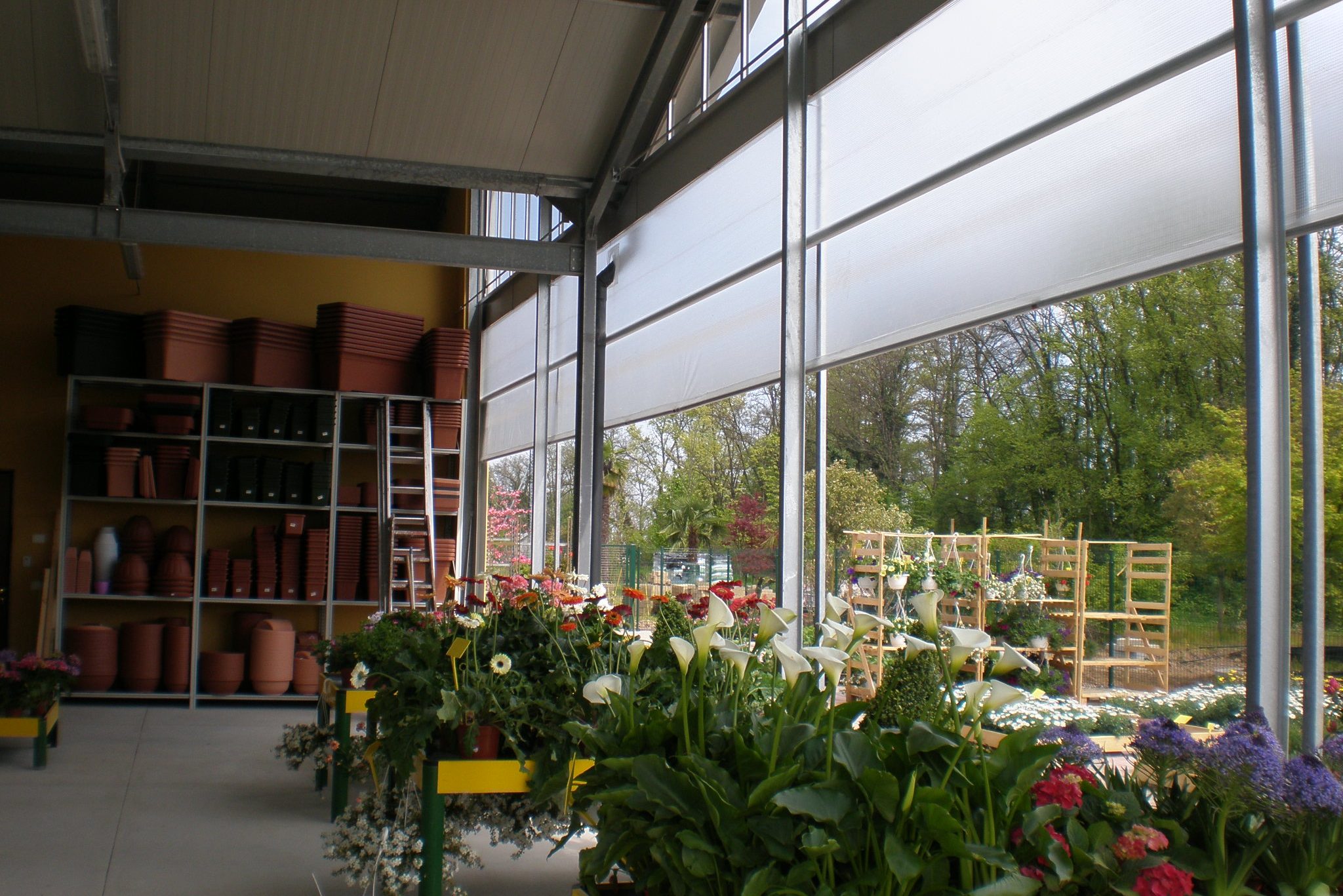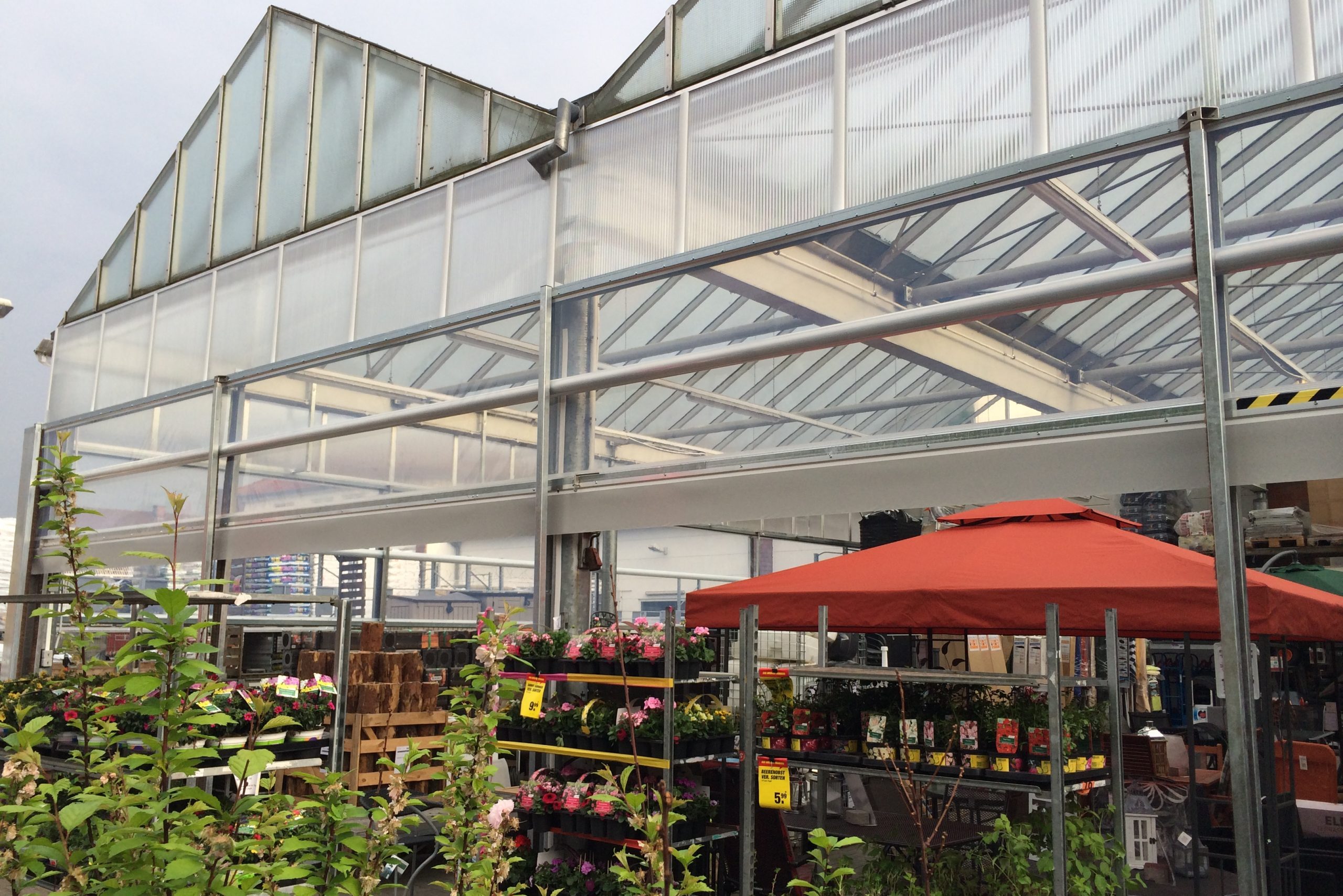 UNIVERSALLY APPLICABLE
Shortly after the introduction into the market "HS double duo" obtained a very positive feedback and is particularly often used with the ultra-transparent ETFE film "HS maxilux"  for partition walls in garden centers.
WHOLE PRODUCT RANGE AVAILABLE
We can supply the inner tubular motors of 50-120 Nm, external winds and all the accessories, tailored to your needs. Of course we can still supply existing 50 and 63mm systems with all spare parts for the traditional installations.
PRODUCTS for ROLL SCREEN SYSTEMS