IN-HOUSE DEVELOPMENT AND QUALITY ASSURANCE

In addition to the development of screen systems and the relevant materials, we run part of the testing and quality assurance processes in-house. Thus, we quickly receive a feedback from our own laboratory with modern accelerated weathering testers, spectroscopy and tensile testing devices.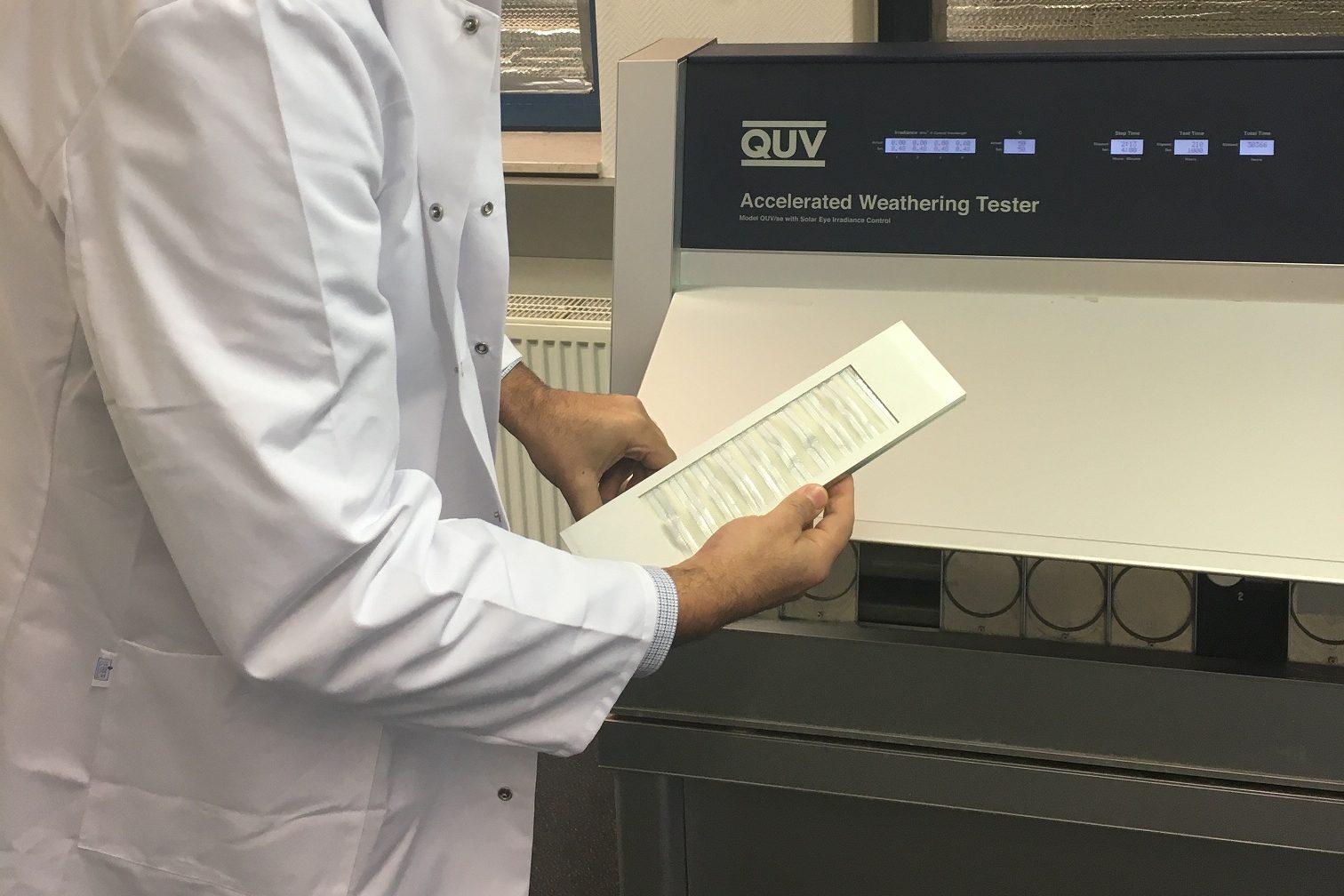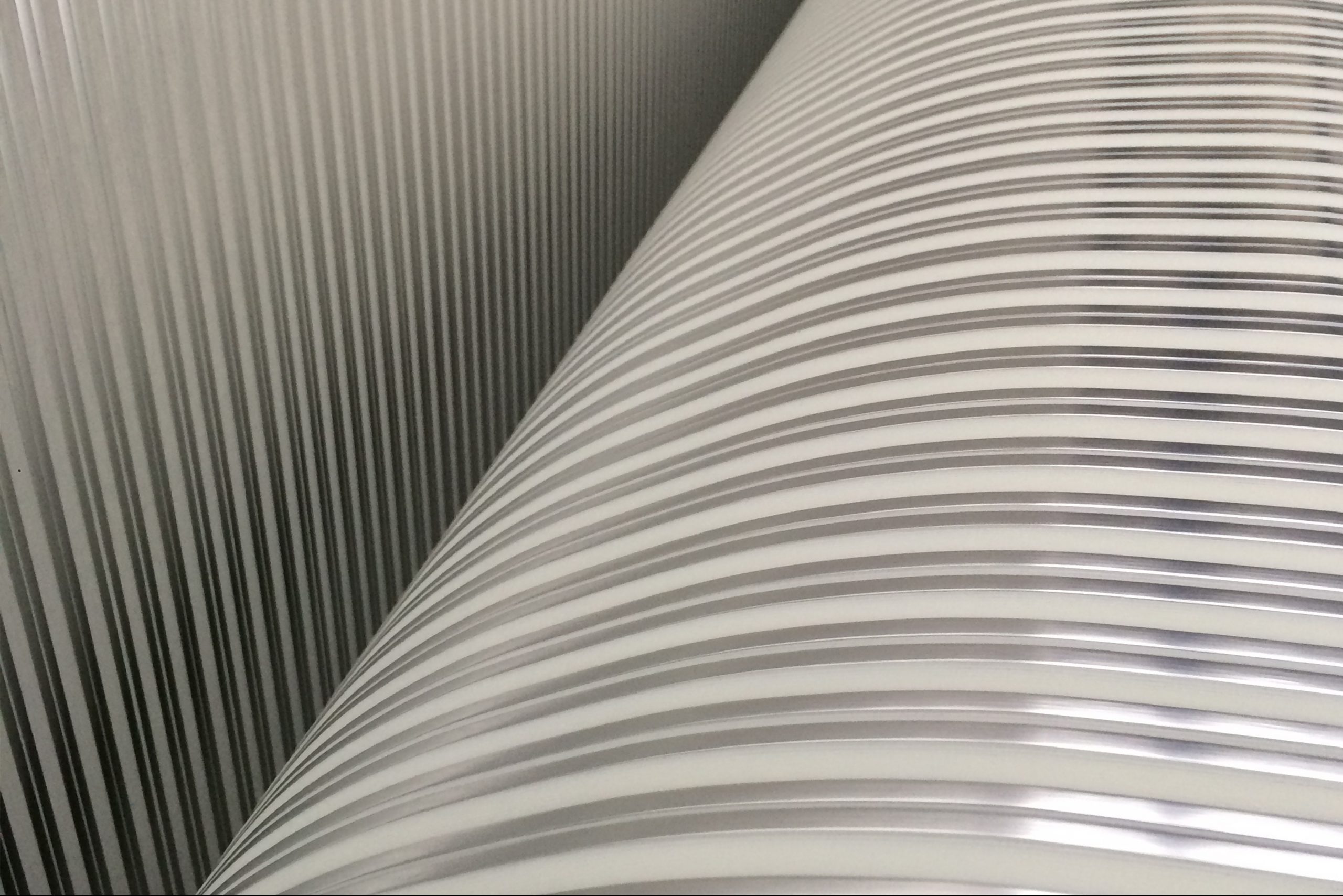 MANUFACTURE
Our manufacture division takes care of our customers' wishes. Most of our screen materials are in stock and can be tailored and dispatched on the same day.
Two automatic assembling lines and an extensive park of sewing and linking machines as well as our automatic sewing line with a production on both sides allow us to handle even larger orders or oversized material quickly and efficiently.
Several cutting and winding systems, equipped with different cutting technologies, process short rolls as well as jumbo rolls of up to 1500 kg and special widths, even on the basis of commissioned orders.
TECHNICAL KNOW-HOW
Thanks to our technical expertise and equipment, we weld films regardless of whether they are high-quality ETFE-films, thick pool covers or PE-films in larger quantities. A welding machine with a simultaneous unrolling and winding function quickly refines the films required for our HS² roof systems – even in special widths. On the floor, a self-propelled welding machine runs over very heavy materials that can hardly be unrolled when hot. All other materials can be processed by our beam welding system.
NOVAVERT has a particularly wide calander with cold and hot rollers for the thermal treatment of technical textiles. Coatings with laminated films have been standard procedure for more than 25 years.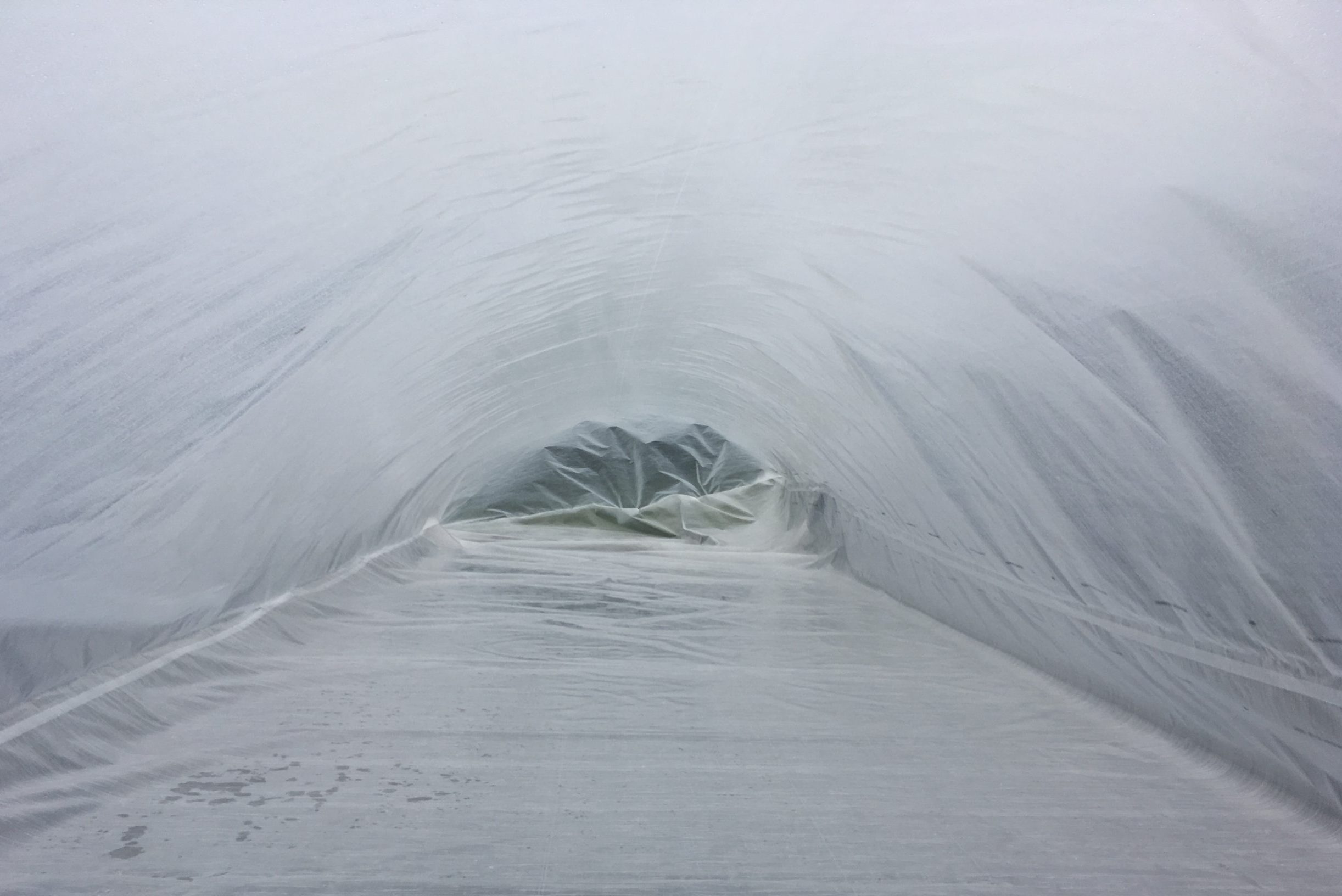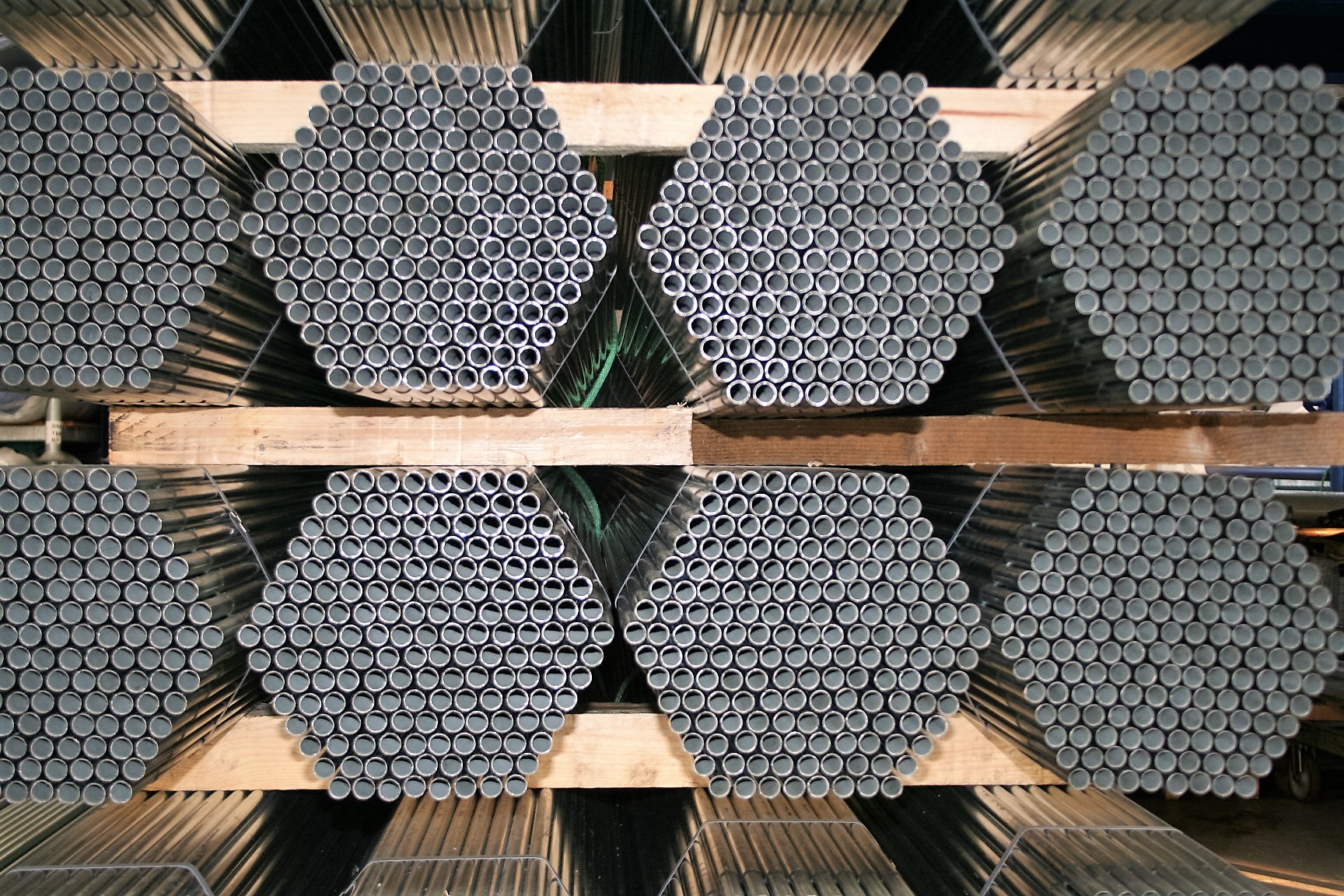 STOCK CAPACITY
Besides our high-bay warehouse of spare parts for our screen and ventilation systems, we have a large storage of rolled goods and profiles. 
Our experienced team in the logistics department carries out crane loading up to 5t unit weigth or container loading via ramp.
NOVAVERT is located on 8000m² logistically favourable site, in the industrial area of Greven, with a wide outdoor space.
INTERNATIONAL PURCHASE 
More important than a large warehouse is an efficient and reliable production network of films, woven and knitted fabrics in Germany and the neighbour countries. Even when purchasing abroad the manufacture of our standard products is run according to our specifications, while still allowing space for improvements. We have excellent suppliers with long-term experience.
Our common goal for tomorrow is to get better than today.
We continuously develop and improve aluminium profiles, plastic injection parts and other accessories, which are usually available on call.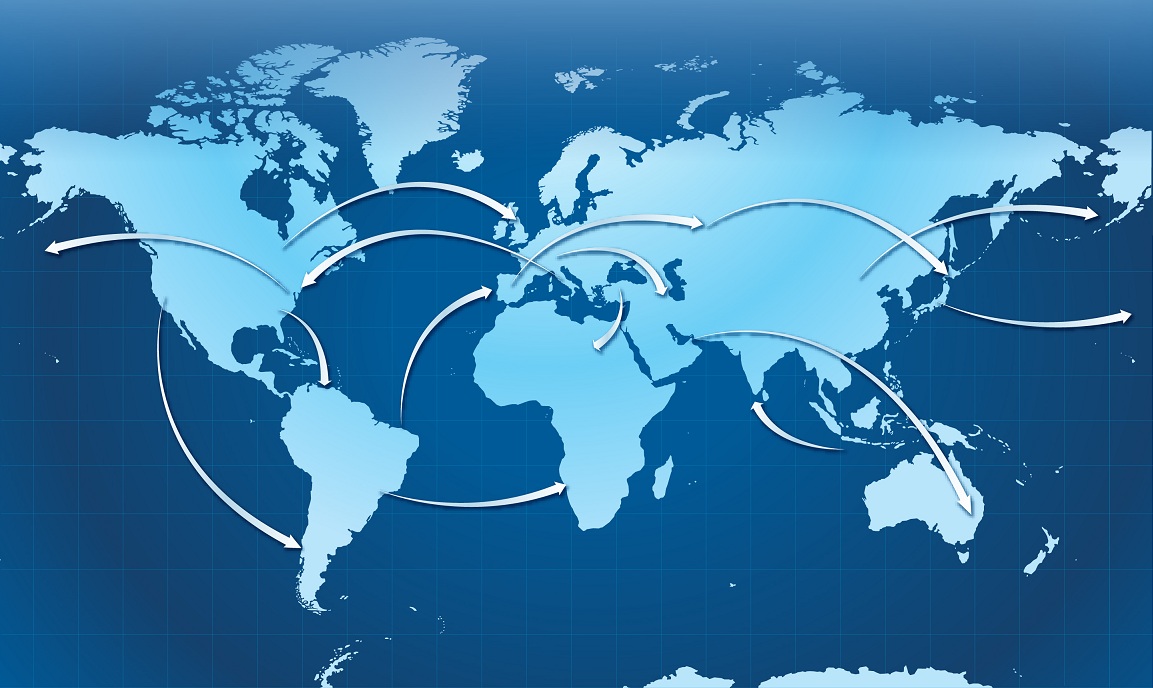 NOT ONLY FILMS OR TECHNICAL TEXTILES
Our range of expertise is not only limited to films or technical textiles, metal processing complements our service spectrum: automatic sewing, multi-drilling device, or our own developed press device for our HS archi-line aluminium slats allow us to respond to the most diverse customer requirements.